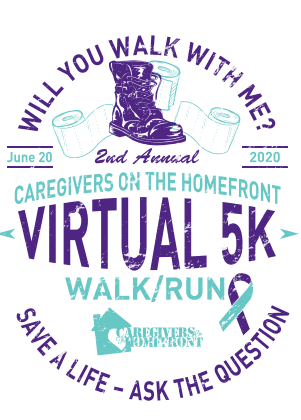 ---
Caregivers on the Homefront's 2nd Annual
Will You Walk With Me? Virtual 5K Fun Walk/Run
June 20, 2020
Let's Start a Conversation
A walk for awareness of Veteran and First Responder suicide and those that love them.
Join us for the 2nd annual Will You Walk With Me Virtual 5K to start the conversation to prevent veteran and first responder suicide! This event takes place on June 20th. As a participant or volunteer you will get a one of a kind race T-shirt. Support your local veterans, first responders, and those that support them on the Homefront! This is a family event! The virtual run will be run at the time and location of your convenience. Virtual participants will still receive a race shirt and goody bag. Participants local to Kansas City will be able to pick up their packets and T-shirts at packet pick up. If you live out of town we will ship your packet to you at a date to be determined. 
---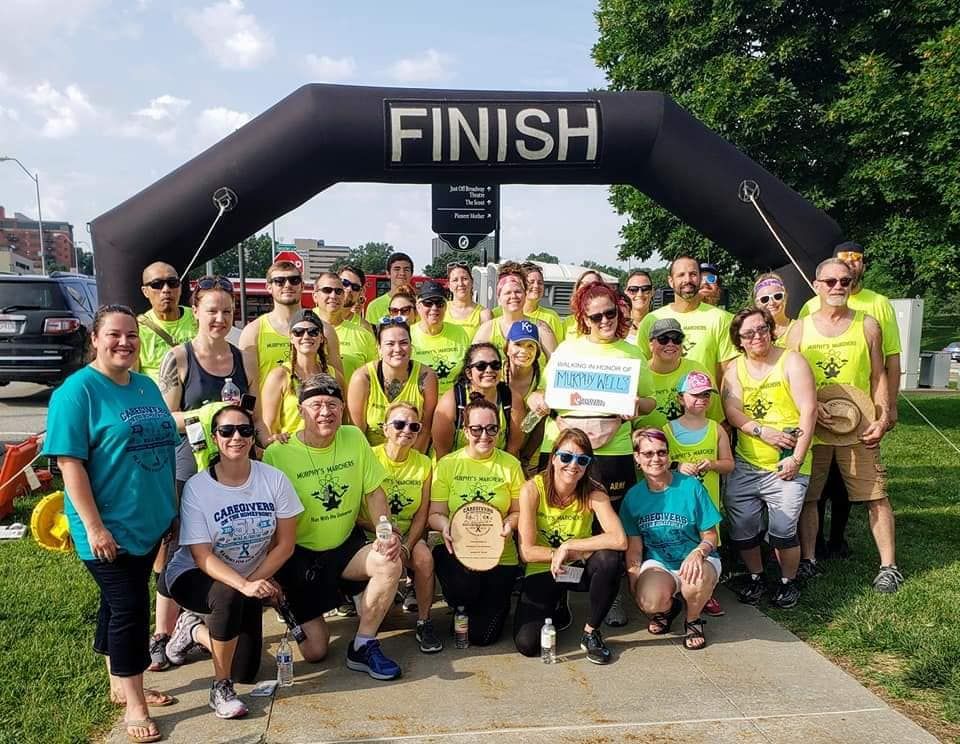 ---
First responder suicides are at a rate that is higher than their line of duty deaths. Thirty-one officers have already taken their own lives since the first of the year. Our veterans are taking their lives at a rate of twenty a day. Can you imagine being one of those mothers or fathers, sons or daughters, husbands or wives that wake up each day without their loved one?
Our community is in a crisis and it is time to act now to prevent these senseless deaths. No more being reactive! It is time to be proactive!
Caregivers on the Homefront is holding its second annual "Will You Walk with Me?" 5K walk/run on June 20, 2020 at the National WWI Memorial 2 Memorial Drive, Kansas City, Missouri starting at 7:00 AM. A walk for awareness of veteran and first responder suicide and those that love them. We are asking you to join us in making a difference. We want to start the conversation about suicide.  We must make this difficult topic a common conversation and destigmatize the shame and guilt associated with suicide and mental health. We invite walkers, runners, joggers, and rollers of all ages to come out and participate. Even if you can't join in the race, come support a great cause and start a conversation!
Funds raised from this event will provide the education needed to identify the common causes of suicidal behavior, the warning signs of suicide, and how to get help for someone in a crisis.
---
To sponsor this event contact Bryan Moore at info@caregivers-homefront.org Attn: Will You Walk With Me Suicide Awareness 5K