Caregivers on the Homefront's Resiliency Initiative
Caregivers play a vital role in the livelihood of our disabled veterans and first responders. These men and women aid our heroes in their recovery and rehabilitation, adjustment to the civilian world, helping them navigate their medical needs, and dealing with the mental issues that often arise due to their traumas and injuries. Unfortunately, caregivers are often undervalued, underestimated, and under cared for which takes a toll on the caregiver.
Caregivers on the Homefront's Resiliency Initiative is a national campaign to bring awareness for the need for resiliency in our caregivers for all era veterans and first responders. Their journeys are special and important and deserve recognition. It is imperative that our cities, medical care teams, families and friends all work together. In Addition, the Resiliency Initiative is designed to promote hopefulness and resiliency to the caregiver which will in turn flow outward toward the family and the COH support system.
---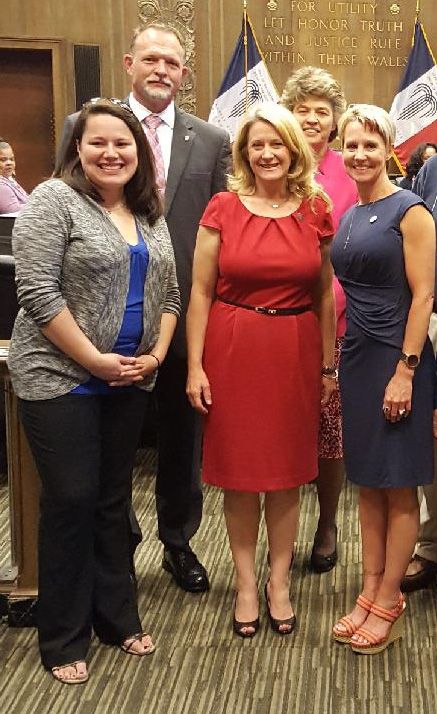 Heather Hall, Councilwoman, 1st District
Heather Hall represents Kansas City's 1st District, which is entirely in Clay County. For the 2015-2019 council term, Mayor Sly James has appointed Hall to serve as Vice Chair of the Small Business, Entrepreneurship and jobs Committee. She has also been appointed to serve as a member of three additional committees: Neighborhoods and Public Safety; Planning, Zoning and Economic Development; Youth Development.