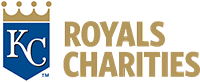 Thank you for visiting our page! Unfortunately, we do not have any tickets left. We appreciate your support and we look forward to bringing you more opportunities such as this!
April 2nd - 1:10 game versus the Minnesota Twins - Opening Weekend
Veterans, Service Members and immediate family members are welcome to sign up for complimentary tickets and lunch. Limited availability!
More details will follow as we get closer to the event.