Registration Is Now Open!
---
Caregivers on the Homefront's 
5th Annual
Will You Walk With Me?
A Walk to Fight PTSD!
In person or virtual
June 17, 2023
National WWI Memorial
2 Memorial Drive
Kansas City, MO US 64108
Master of Ceremonies: Rob Hughes
Time:
Check in 09:00AM
National Anthem Sung by:
Makennah Sophy
09:30AM
Walk Begins 10:00AM
Let's Start a Conversation
Support Veterans, First Responders, Front Line Workers and those that love them.
Registration is free!
Start a team and help us spread awareness!
Join us for the 5th annual "Will You Walk With Me" Awareness Walk to fight Post-Traumatic Stress Disorder (PTSD)! Individuals/Team Captains that raise $100.00 before June 1 2023, will receive a one-of-a-kind walk T-shirt. Support your local veterans, first responders, front line workers and those that support them on the Homefront! This is a hybrid event - both in person and virtually. More to come as we get closer to the event date! Join us for the 5th annual "Will You Walk With Me" Awareness Walk to start the conversation about PTSD!
---
The KC Wolf will be out cheering you on!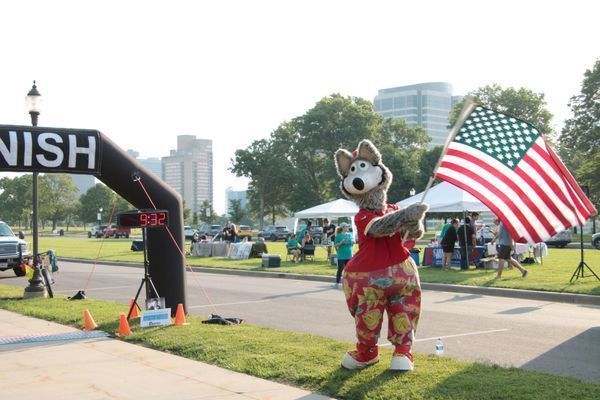 ---
Caregivers on the Homefront is holding its fifth annual "Will You Walk with Me?" Awareness walk on June 17, 2023 at the National WWI Memorial 2 Memorial Drive, Kansas City, Missouri starting at 9:00 AM. June is PTSD Awareness month. We are asking you to join us in making a difference. We want to start the conversation about PTSD and the mental health of the entire family. We will have a DJ, resource tables, vendors, and the KC Wolf will make an appearance. We invite walkers and rollers of all ages to come out and participate. Even if you can't join in the walk, come support a great cause and start a conversation!
Funds raised from this event will provide the education needed to identify the causes of PTSD and suicidal behavior, the warning signs, and how to get help for someone in a crisis. This year we will have more resource tables and activities to take part in. Come out and honor those in your life.
---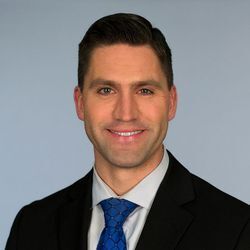 Rob Hughes anchors "First News" on KMBC ABC 9/KCWE CW 29 in Kansas City, Missouri, weekdays from 7 a.m. -  9 a.m., and noon. He previously served as a general assignment reporter and fill-in anchor at KMBC's sister station, KOCO ABC 5 in Oklahoma City, Oklahoma.
Rob has worked as an anchor, reporter and producer at KSWT CBS 13 in Yuma, Arizona, KRGV ABC 5 in McAllen Texas, and KJCT ABC 8 and KKCO NBC 11, both in Grand Junction, Colorado.
Hughes earned his MBA from Emporia State University. He's a lifetime member of Beta Gamma Sigma, the premier honorary organization for students in business, and recognized worldwide as an indicator of outstanding achievement. Beta Gamma Sigma chapters are limited to schools of business that are accredited by AACSB International. To earn membership, graduate students must be in the top 20% of their class. Hughes also graduated from the University of Southern California with Bachelor of Arts degrees in political science and communication.
---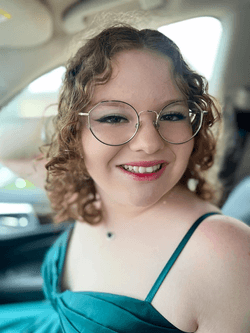 Makennah Sophy is returning for the third year to sing the National Anthem. 
---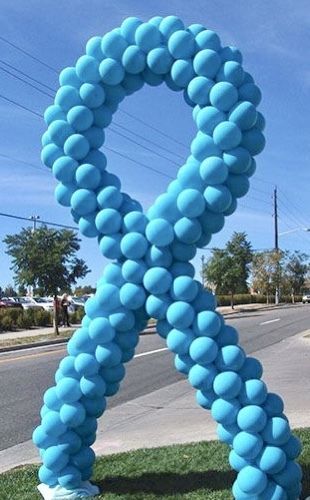 We will have a memorial garden, sponsored be Dignity Memorial, where you can recognize a friend or loved one that is fighting PTSD.
---
T-Shirt Design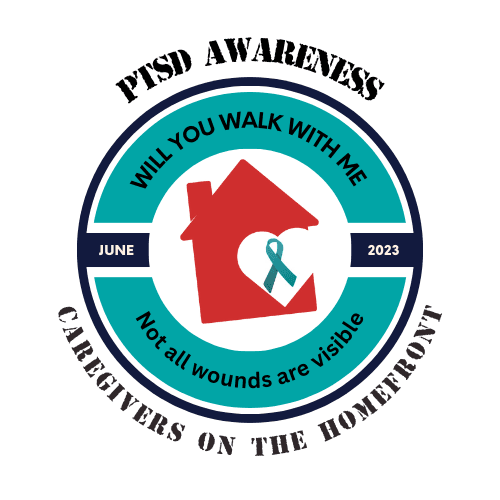 ---
To sponsor and/or have a resource table contact Shawn Moore at Shawn.Moore@caregivers-homefront.org. Attn: PTSD Awareness Walk
---
Ways You Can Help
Click here to down load our flyer to pass out in your community.
---
FAQs
---
Is there a registration fee?
No, there is no registration fee to participate.

If I raise enough money, will my whole team get a shirt?
The event shirts are only given to individuals who raise $100 by June 1st.

Raise $100 and you as team captain will get a one-of-a-kind T-Shirt!

Or

Interested in T-Shirts for your entire team (up to 4 people)? Raise $250!

Is there a fundraising minimum?
No, but we strongly encourage each participant to set a $100 fundraising goal to help support Caregivers on the Homefront's work and receive the official walk t-shirt!

Can I register at the Walk? Yes!  You can register in-person at the Walk from the time check-in begins until the walk starts. Walk donations are accepted until June 30th.