---

---
The Missouri Humanities Council has awarded a grant of $10,000.00 to Caregivers on the Homefront in support of the project, "The Weight of Honor Film Screening". The MHC is the only state wide agency in Missouri devoted exclusively to humanities education for citizens of all ages. It has served as a state affiliate of the National Endowment for the Humanities since 1971.
THE WEIGHT OF HONOR is the first comprehensive documentary to chronicle the lives of the caregivers and families of veterans who have been catastrophically wounded in the Iraq and Afghanistan wars. The film's subjects are five spouses and one mother 1 who give a rare glimpse into their lives, as everyone grapples with finding a 'new normal' after the devastating effects of war time injuries. Filmed over five years, in many states, this journey reveals the thoughts and struggles of the caregivers tasked with the 24/7 care of once able-bodied and self-assured sons and husbands, but are now dependent on others. The life of the caregiver is often unsung and hidden.
THE WEIGHT OF HONOR reveals disrupted lives, ongoing uncertainties, and the courage and strength of these women as they make a new home during the most calamitous time of their lives. Included are key interviews with veterans who are now serving in congress and experts who give their insight into the new reality of what it means for a wounded warrior to come home.
For more information about the grants program of the Missouri Humanities Council, call (314) 781-9660 or (800) 357-0909 or write to:
Missouri Humanities Council
415 S 18th Street, Suite 100
St. Louis, MO 63103-2269.
Check with us regularly for additional screenings throughout Missouri. If you are interested in hosting a screening in your Missouri community please contact Shawn Moore at shawn.moore@caregivers-homefront.org.
---
All Screenings are free to the public
---
Will You Walk With Me? 5K Fun Walk/Run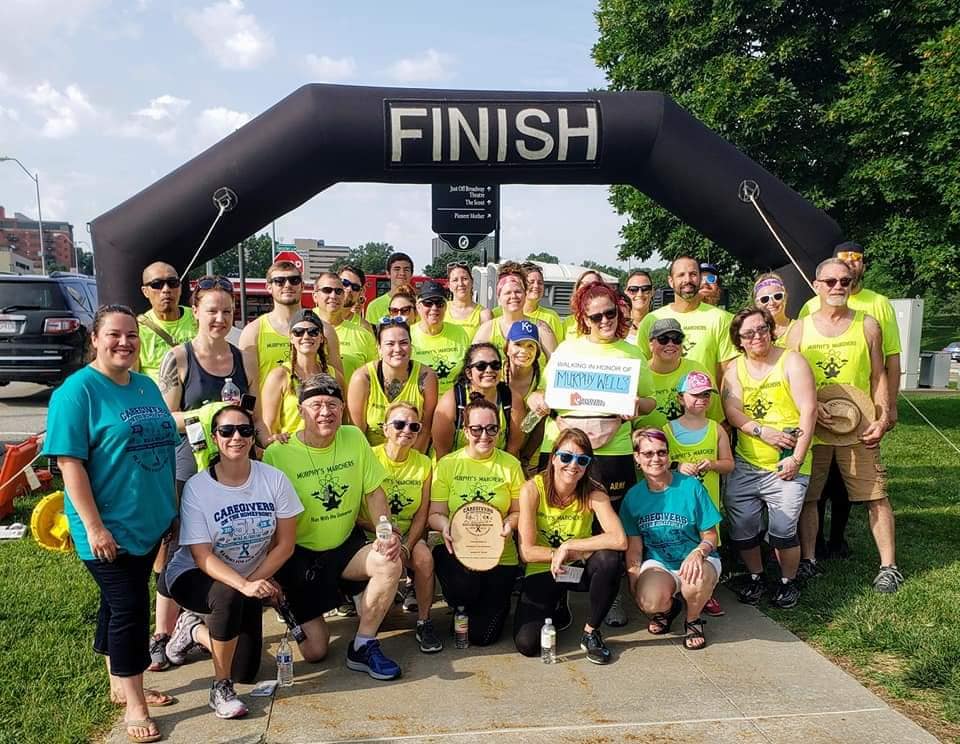 First responder suicides are at a rate that is higher than their line of duty deaths. Thirty-one officers have already taken their own lives since the first of the year. Our veterans are taking their lives at a rate of twenty a day. Can you imagine being one of those mothers or fathers, sons or daughters, husbands or wives that wake up each day without their loved one?
Our community is in a crisis and it is time to act now to prevent these senseless deaths. No more being reactive! It is time to be proactive!
Caregivers on the Homefront is holding its second annual "Will You Walk with Me?" 5K walk/run on June 20, 2020 at the National WWI Memorial 2 Memorial Drive, Kansas City, Missouri starting at 7:00 AM. A walk for awareness of veteran and first responder suicide and those that love them. We are asking you to join us in making a difference. We want to start the conversation about suicide. We must make this difficult topic a common conversation and destigmatize the shame and guilt associated with suicide and mental health. We invite walkers, runners, joggers, and rollers of all ages to come out and participate. Even if you can't join in the race, come support a great cause and start a conversation!
Funds raised from this event will provide the education needed to identify the common causes of suicidal behavior, the warning signs of suicide, and how to get help for someone in a crisis.