Caregiver burden, burnout, and secondary post-traumatic stress inflicts many caregivers who, without getting the needed services to help, will be unable to give effective care to their loved one. Caregivers on the Homefront is here to help support you and your mental health. We want you to be the best you, so you can help provide the best care for your loved one. After all, as veteran caregivers ourselves, we understand that this is a journey. One with ups and downs that is much better navigated with a trusted therapist that knows first hand what you are going through.
Our mental health therapy provides specialized therapy for depression, anxiety, Post Traumatic Stress, adjustment issues, anger, grief and loss, family issues, and transition challenges. We also provide couples counseling, relationship counseling, group counseling, and help with children's behavioral issues to support the entire veteran or military family. Our therapists are licensed in Missouri and Kansas to provide veteran and military families with high-quality, accessible care, regardless of discharge status or role in service.
We also offer Telehealth. Telehealth is confidential, face-to-face video therapy. The same high-quality care available in-person is also available via a computer, tablet or phone. 
We are more than mental health support. We provide case management support for related needs including unemployment, housing, finance, and education. 
---
Who's Eligible?
All eras of veteran family caregivers, who's loved one served in the United States Armed Services, including the National Guard and Reserves, regardless of the role while in uniform, discharge status, or combat experience
Military family members include parents, siblings, spouses or partners, children, and caregivers. This include those family members who have a loved one who is active duty or a fallen service member .
Our primary focus is on providing care for the veteran and military family caregiver, their children, and veteran/military couples.
---
Our Therapists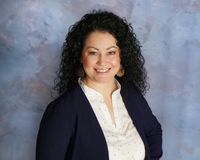 I work from a humanistic point of view as I engage with individuals, couples, and families. We are all made of specific traits that are a part of who we are based on our biology and experiences. It is important to me, when working with people to help them identify strengths, barriers, and resources in their lives as this will give a better understanding of how individuals function in a family unit and in society. It is my goal that the people I work with will experience a collaborative, therapeutic relationship because after all, we are the experts in our own life.
While working with people, I introduce a wide range of creative arts into therapy. Creative arts promote expression of our subconscious mind and many times our thoughts and feelings are identified through the interventions used.
My hope is that you will feel safe, welcomed, and understood as we work together on goals that you set forth for yourself.
You can contact me at Natasha.Swayze@caregivers-homefront.org.
---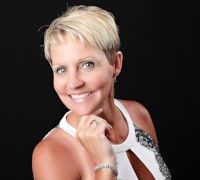 I am a Licensed Master Social Worker in the state of Missouri. I am therapeutic, but to the point. I work with individuals and couples to understand their strengths, as well as to learn to modify their behaviors and thought processes to obtain more effective and desired outcomes. For 14 years I was a police officer for Kansas City, MO. With that being said, I identify as a caregiver of a veteran who became a therapist. I always thought being an officer was a glorified social worker that carried a gun! This does allow me to identify on a deeper level of understanding the veteran family dynamics in all areas of healing. I am straight and to the point with my clients sometimes using a fair share of sarcasm combined with appropriate clinical skills to help people heal. My time as a police officer and now a veteran spouse has proven to be beneficial in communicating with those that have served in the military. I know the challenges of veteran and military caregivers as I live this life firsthand every day. I look forward to supporting you therapeutically through your journey of becoming the best you that you can be! 
You can contact me at Shawn.Moore@caregivers-homefront.org.
---
Our Fees
Caregivers on the Homefront is a non-profit organization. Our fees are $75.00 per one hour session, we provide our high-quality therapy at low cost. Our fees go directly back into the organization to continue to sustain our mental health counseling and the growth of our organization.
At this time, we do not accept insurance. 
---