The Hidden Truth - A Masquerade Ball
There are 5.5 million military and veteran family caregivers and 2.3 million children living in these homes. These family caregivers, to include the children who oftentimes become secondary caregivers, have higher anxiety and depression rates than their civilian counterparts. Spouses of veterans who are providing care have a 23.6% chance of becoming suicidal. Our communities must also see the family members of our veterans, not just the veteran. At Caregivers on the Homefront, with your help, we can do just that!
You will not want to miss our masquerade ball this year where we will celebrate military, veteran, and frontline family members who are behind the scenes holding it all together. Join us at the Monarch Room for an evening of food and drinks, music, and dancing. A short program will highlight the work and impact of Caregivers on the Homefront, as well as our plans for the future. Be a part of an exciting launch being unveiled during the evening! Guests will also enjoy opportunities to bid on a silent and live auction.
Wear your masks as we unveil the Hidden Truth!
Proceeds from the event will benefit our mental health and suicide prevention programs.
---
Our Guest Speaker
Dr. Arthur S. DeGroat

We are pleased to have Dr. Arthur S. DeGroat, LTC (Ret) US Army, as our guest speaker. Dr. DeGroat holds a doctorate in Educational Leadership from Kansas State University and is the founder and director of the Kansas State Military Affairs Innovation Center. He served in the U.S. Army for 23 years, retired at the rank of Lieutenant Colonel, and was awarded the Legion of Merit. He actively serves as technical advisor to the Mid-America Arts Alliance and the DOD-NEA Creative Forces veteran's arts program. Dr. DeGroat is recognized as a pioneer in the use of performing arts as a catalyst for social change regarding Post 9-11 era veteran's reintegration through his role as executive producer to Hollywood-based DIAVOLO Dance Theater's Veterans Project and service to NYC's EnGarde Arts.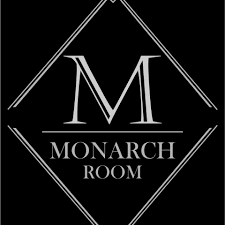 October 6, 2023
1701 McGee St Suite 100, Kansas City, MO 64108
Cocktail Hour and Check In from 6:00PM - 7:00PM Dinner 7:15PM