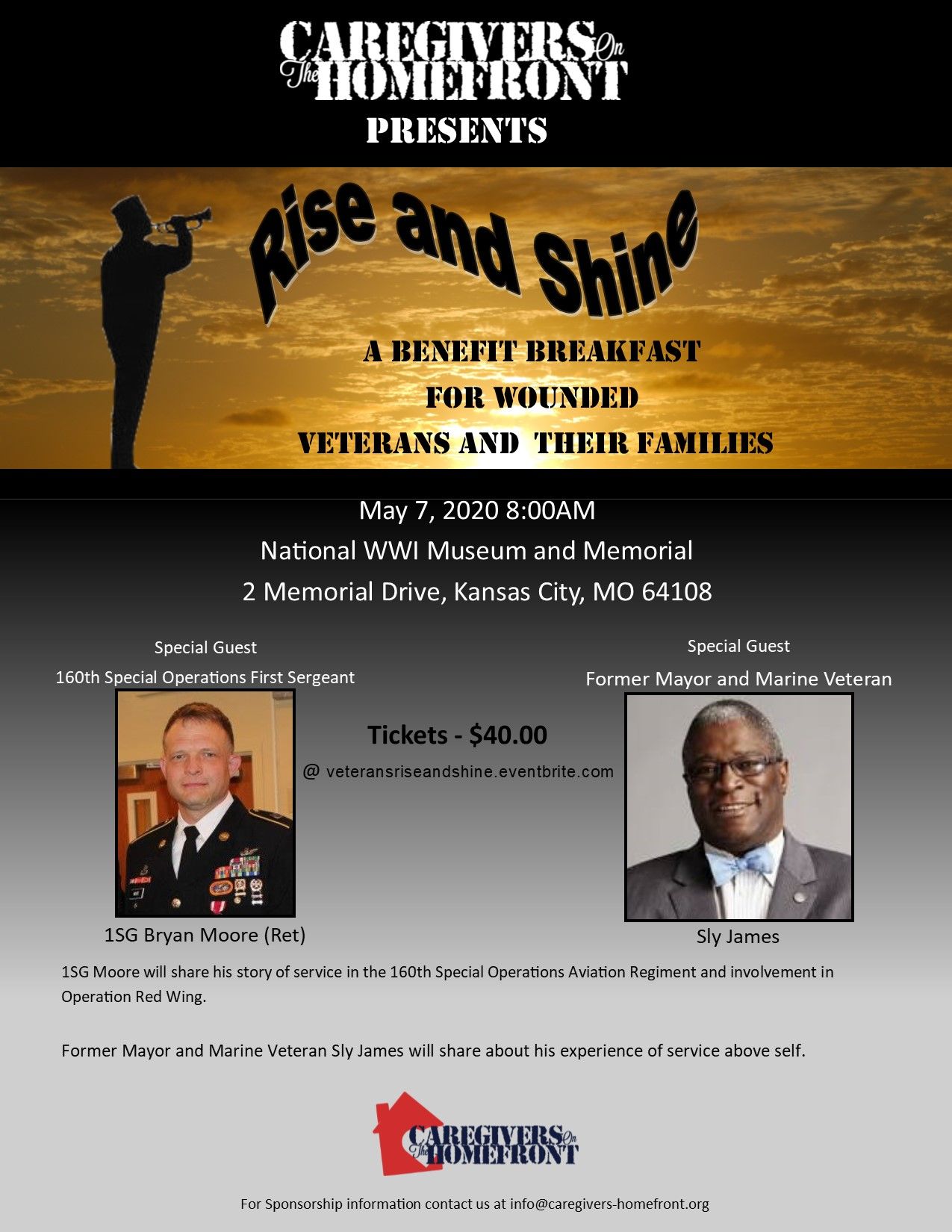 Come together and support our nation's wounded veterans and their families at our inaugural benefit breakfast. Start the morning off right with a good breakfast and networking among our finest. We will have a silent auction with art from local veterans as well as sports memorabilia. Proceeds will benefit Kansas City local nonprofit Caregivers on the Homefront.
It is no secret that the men and women who are veterans or currently serving in the nation's military are heroes. Medals, ribbons, and national support are indicative of the many sacrifices these heroes make every day. Unfortunately, there is little to no equivalent support structure for the hidden heroes of our nation. These are the veteran and military family caregivers who make incredible sacrifices to care for our nation's injured and ill service members and veterans.
Caregivers on the Homefront supports these Hidden Heroes through educational workshops, mental health counseling and group support, mental health and wellness restorative weekends, and local, state, and national advocacy efforts. Caregivers on the Homefront is currently expanding and needs your support to provide a centralized location for these activities.